Note from Shrill Society's Nasty Woman Amanda
Hello!

The past few weeks have been a real whirlwind. The Nasty Woman game launched and we had a giant party in Atlanta. It was great to see so many people using the game to start conversations, learn, and laugh together. We had so much fun that I'll be doing more through the end of the year! Up next is Austin on August 28.

In Issue 9 of The Shout we get into other feminist-driven events, the importance of Crazy Rich Asians (let me know if you see it!), how white feminism causes damage in real life and online, when Beyoncé talks about her FUPA in Vogue,why I think Mamma Mia! Here We Go Again is the movie we need during a human dumpster fire presidency, the life and voice of Aretha Franklin, and we highlight a woman Franklin supported over the years, Angela Davis.

Issue 10 is coming soon, which is exciting and weird. I started this on a whim to talk more about politics, feminism, and pop culture and I think it's time to up-level this newsletter. I'll begin slowly rolling out new features (referral swag, ways to be more involved), giveaways, and content that I know you'll love.

See you soon,
Amanda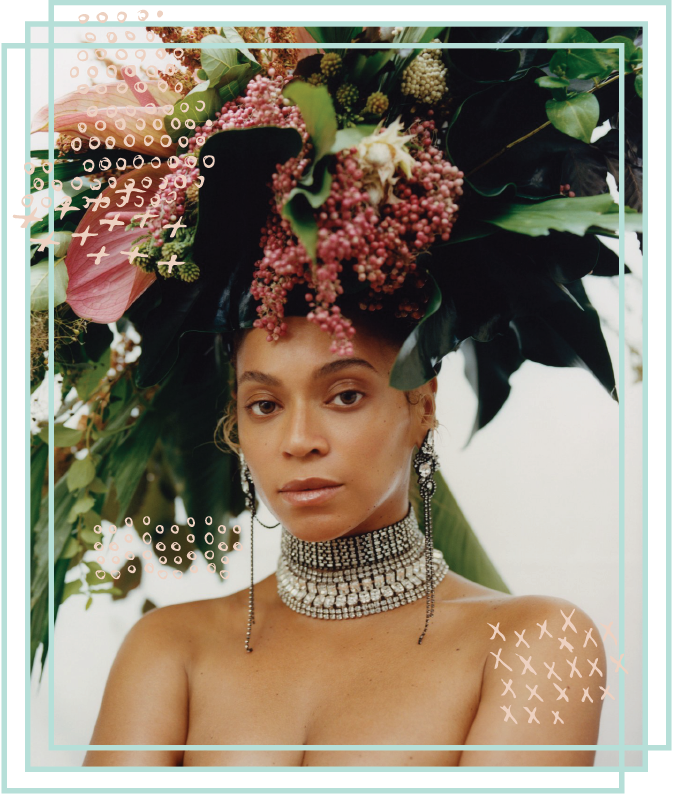 Getting off the computer (or phone) and meeting face-to-face is important.I'm in the middle of launching the Nasty Woman game in cities across thecountry, having just wrapped up an incredible evening in Atlanta. Seeing groups of people play the game—some took the more comedic route while others found an opportunity to have deep discussions about politics—has confirmed for me that creating spaces to exchange information and learn, without fear of being vulnerable and learning, are incredibly important and core to how Shrill Society will grow. Check out our events here. Austin is up next on August 28 and then we'll be adding dates for Miami, Orlando, and Tampa soon!

The Lady Thing in San Francisco is thinking along the same lines and have opened their first pop-up installation. The pop-up considers feminist issues in a hyper-Instagram-ready form to comment on the popularity of the pop-up model (some of which have been dedicated to ice cream, pizza, and even...eggs?) while also attempting to offer more serious takeaways for visitors.

My rule #1: never read the comments. But, honestly, I break this rule on a near daily basis. It always seems to be a downward spiral, even in the most niche of communities. Some of you may have seen this unfold on the Facebook page for the popular podcast My Favorite Murder, which has over 236k members and was recently suspended by its founders. The suspension was largely prompted by the community fallout when a post was submitted by a new user that was downright racist. Commenters, many of whom are people of color, were quick to point out the blatant racism in the post and found their comments deleted and group membership revoked by volunteer moderators. The in-fighting continued until the founders suspended the group. In a community that was primarily young, educated, feminist women this would be shocking if it wasn't so common. For Harper's Bazaar, writer Rachel Elizabeth Cargle writes about the reactions (and lack there of) from white feminists after the death of Nia Wilson, noting: "in a crucial moment of showing up for our marginalized community, there was more concern about their [white women's] feelings and ego as opposed to the fight forward for women as a whole." Her article was published right when the MFM Facebook group was imploding for some of the very reasons she argues in her article.

That time FUPA was printed in Vogue. Beyoncé ruled Vogue  this month and made history in the process: she hired 23-year-old photographer Tyler Mitchell who is the first African American to shoot a Vogue cover. She also gives a rare essay-style interview in which she talks about her difficult C-section, her acceptance of her changing body, her hope to pay it forward for young artists, and her desire for a lasting and impactful legacy. "As the mother of two girls, it's important to me that they see themselves too—in books, films, and on runways. It's important to me that they see themselves as CEOs, as bosses, and that they know they can write the script for their own lives—that they can speak their minds and they have no ceiling."
I haven't seen Crazy Rich Asians yet. I plan to change that this weekend, but as of right now, I've just been engrossed in the articles, podcasts, and online communities that have rallied behind the success of the first American wide-release film to feature an all-Asian cast in 25 years. Is Crazy Rich Asians a modern-day feminist fairytale? This Guardian article from a few years ago noted that "Of the top 100 films of 2015, 49 had no Asian characters, and zero leading roles went to Asians" and that whitewashing oftentimes gives roles written for Asian characters to white actors (remember the rightful outcry when Scarlett Johansson was cast in the remake of Anime classic Ghost in theShell?). Here the cast talks about their own windy paths to Hollywood "as well as their hopes for how their film might pave the way for all stories historically under-seen and heard in Hollywood."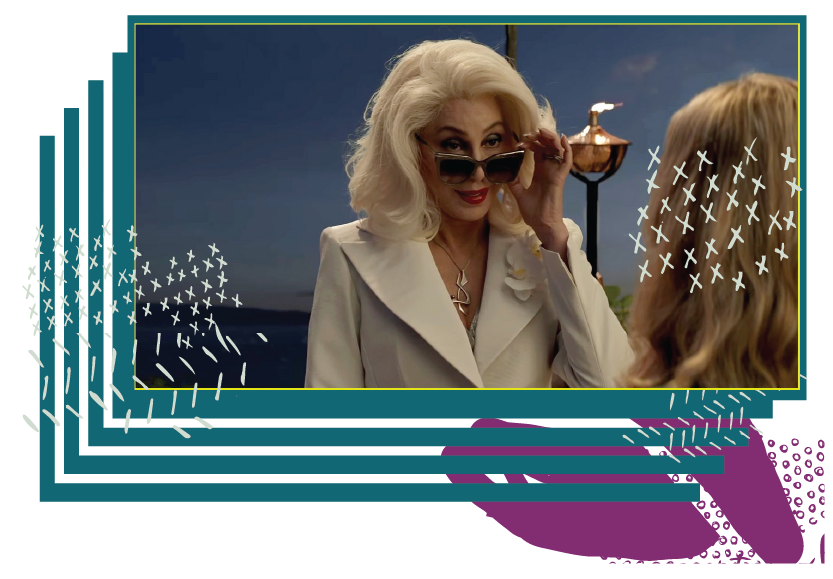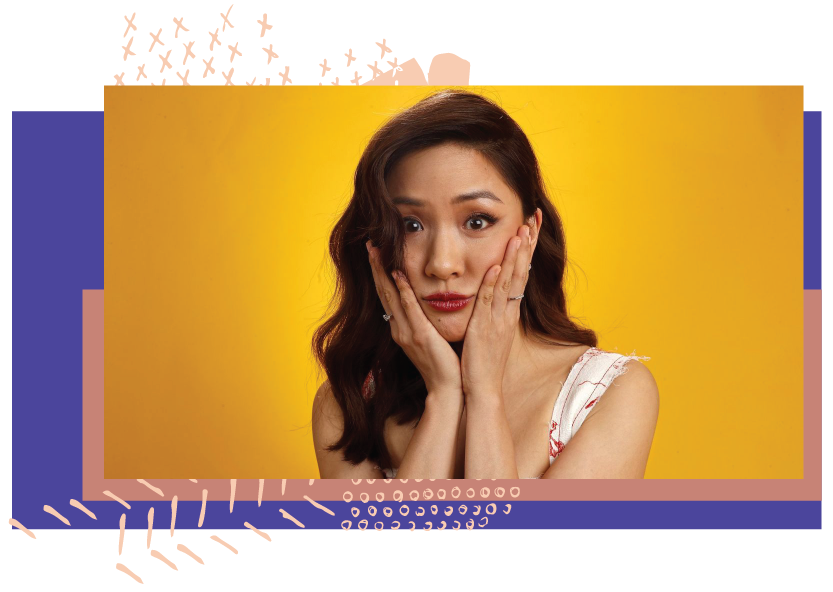 In addition to seeing Crazy Rich Asians, I'm hoping to find time to see...

Mamma Mia! Here We Go Again. But, hear me out: in addition to important movies that can potentially change representation in Hollywood for the better like Crazy Rich Asians, I also believe Mamma Mia is a movie that we need in the Trump era. There's no conflict. It's just singing. It's just dancing. It's just nice. It's part of my self-care plan.
---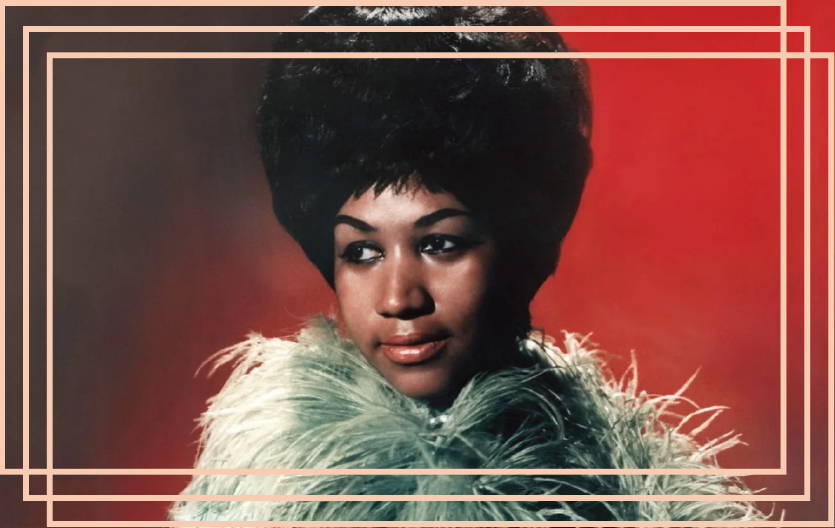 "I didn't think my songs would become anthems for women. But I'm delighted. Women probably immediately feel compassion and relate to the lyrics. We can all learn a little something from each other, so whatever people can take and be inspired by where my music is concerned is great."
— Aretha Franklin
This week we said goodbye Aretha Franklin. Buzzfeed's Tomi Obaro poignantly says, "that we often only think of Aretha's voice—the control, therange, the melisma—and not of her instinctive musical ability as a form of "genius" shows how much we tend to reserve such labels only for men. But it's a title Aretha deserves, without question. That we have often failed to give it to her, or done so begrudgingly, highlights our own collective—perhaps even unconscious—biases. Acknowledging the musical genius of black women artists is important, not only as a source of respect but as a way to open thecanon and see the ways in which black women, who are often viewed as mere ornaments in their own industry, have shaped music with their own surreal talent and aptitude. And in a moment where it seems virtually impossible for a big-voiced black woman singer who doesn't look like Rihanna or dance like Beyoncé to achieve widespread pop chart dominance, we need those reminders more than ever." Here's a playlist for you to listen to all weekend long.
---
Who We're Looking To will highlight the Nasty Women featured throughout the game. To get started, let's learn about an academic and activist Aretha Franklin supported during her life.

A true countercultural icon who struck fear in the hearts of the establishment, Angela Davis was a target of then-California governor Ronald Reagan, who tried to have her barred from teaching at the University of California, Los Angeles–before she event taught her first class. An advocate for the oppressed to this day, she's an important voice demanding prisoners' rights. In 1997, she cofounded Critical Resistance, an organization working to dismantle the prison-industrial complex.
R.I.P. Patriarchy: Women Are Leading the Change

Author Amanda Brinkman / Category The Shout / Published: Aug-19-2018