We've been waiting so long to share some amazing news with you all! Our Nasty Woman game is being published by Clarkson Potter, an imprint of Penguin Random House! This is a big deal. What started as our homegrown Kickstarter campaign is now a game that'll be readily available across the country, spreading our nasty woman message spread even further.

We are beyond thrilled to share the news with you first. Get your game here for $18.99.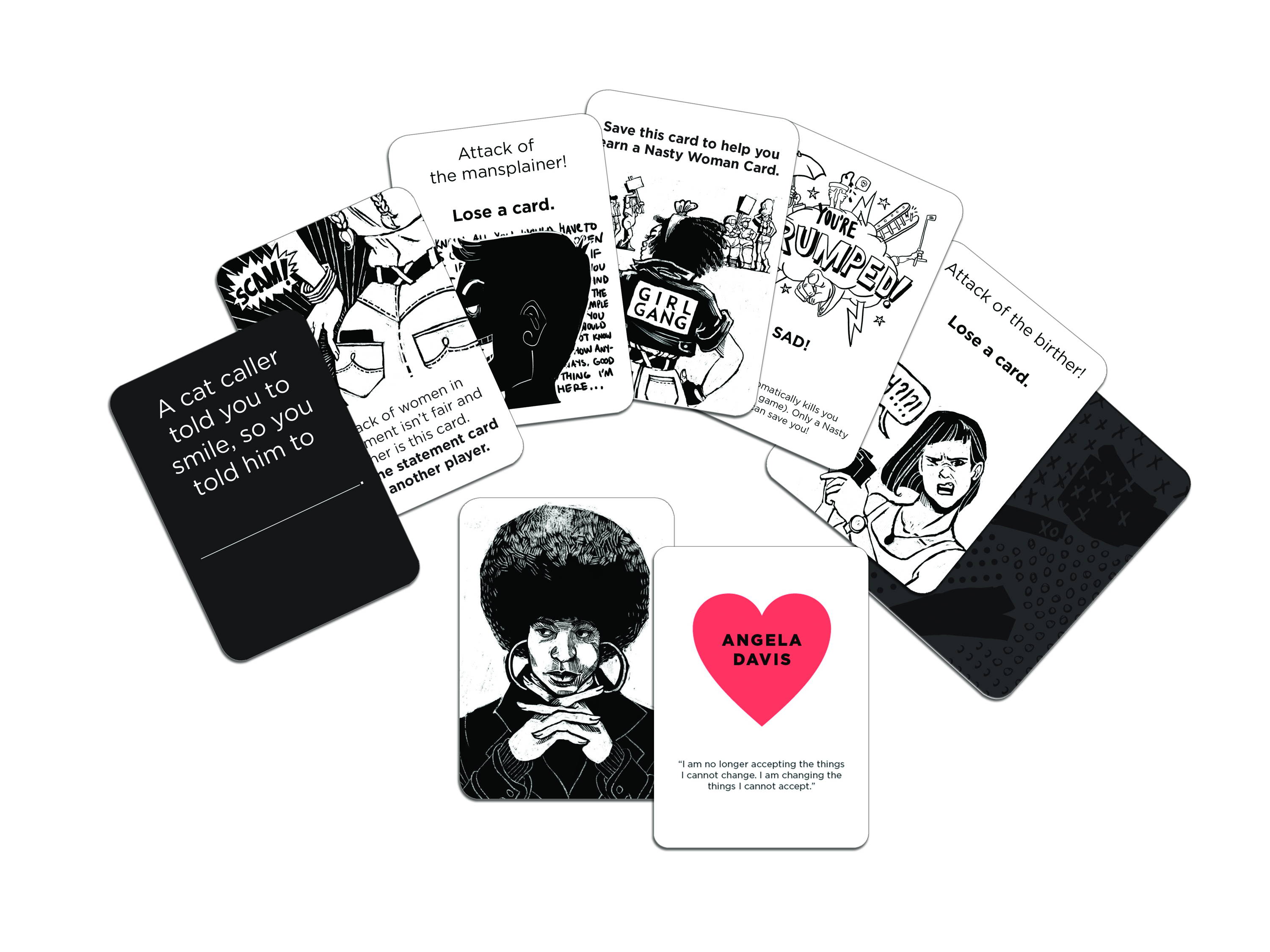 You can never have enough feminists on your side when it comes to fighting the patriarchy–just don't get Trumped! This game lets you say what you really think–the nastier the better. Take turns drawing cards, following the prompts, and strategizing your next move to collect as many Nasty Woman Cards as possible–including Beyonce, Michelle Obama, Gloria Steinem, and Ruth Bader Ginsburg. Shout out saucy answers to any Statement Cards to win more Nasty Woman cards. Draw the You're Trumped Card, and you're out of the game, loser—unless you can trade in a Nasty Woman Card to save you. The last player standing after all other players have been eliminated wins the game–and is the nastiest feminist of them all.