What happens when you get a little high and play the new Nasty Woman game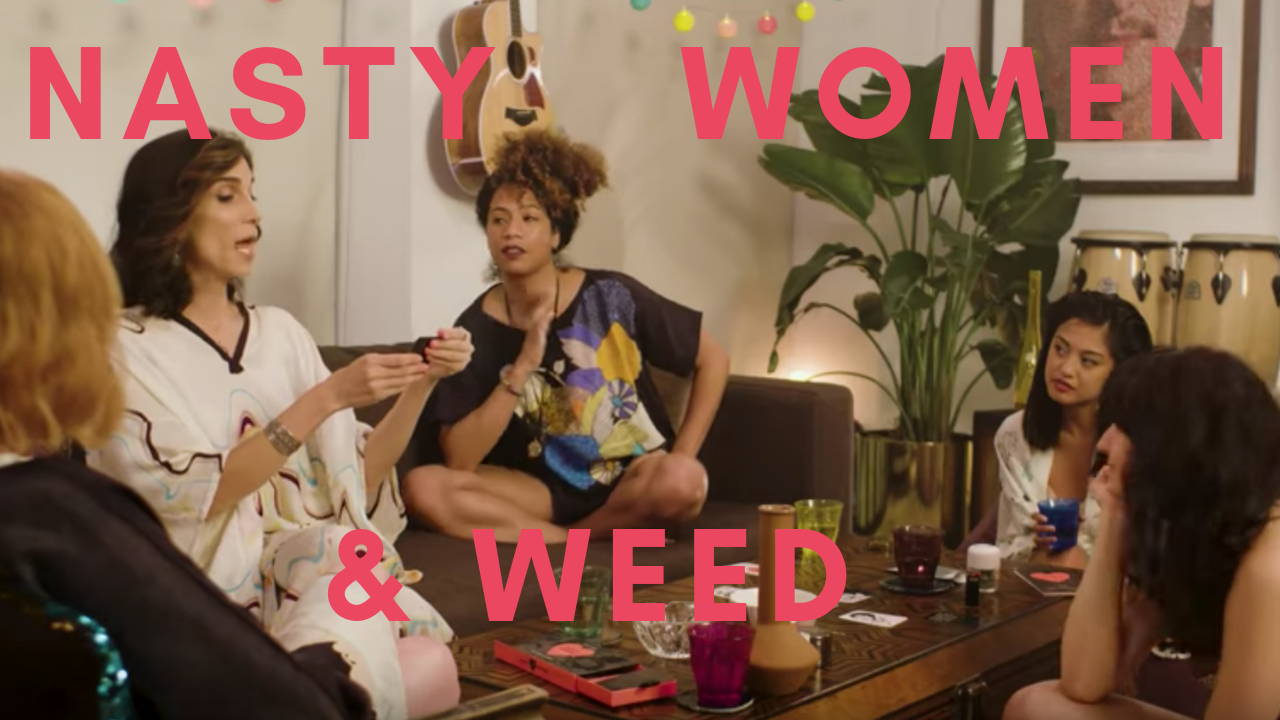 Author Amanda Brinkman /   Published: Nov-23-2018
You never know where the conversation will lead when you play the Nasty Woman Card Game, our hilarious and timely social party game published by Clarkson Potter. Nasty Woman harnesses the power of politics and pop culture to allow women to say what they really think. The High Herstory ladies, creators of a cutting-edge comedy series and cannabis lifestyle brand, teamed up with cannabis delivery company Nugg to get lit and get nasty.
Watch the video below to see what happens when High Herstory rolls a fatty and invites their girl gang over to play The Nasty Woman game.
Shrill Society is a platform for independent creators and a human-centered design studio creating products that center women's stories. After the viral success of her Nasty Woman shirt that became a worldwide symbol during the Women's March and raised over $136k for nonprofits, they created the Nasty Woman game.
From Bustle:

Cosmopolitan gave the game a nice shout-out too!

---
Nugg is building the world's most customer-centric cannabis company. Their platform provides the fastest way to get your medical marijuana recommendation, cannabis delivery from top-rated dispensaries, and access to world-class cannabis experts. Nugg serves over 350,000 people in California and New York, and will soon offer their services throughout the United States.
---
High Herstory features cannabis-consuming comediennes telling stories from women's history recreated in high-syterical reenactments. Women and cannabis have long been misrepresented by the historical dialogue and it's their goal to change that stigma. The creators of High Herstory, Annette Mia Flores, Jenny Joslin & Kendall Watkins founded feminist film production company Mercury Road Media whose videos have been feaured on Jezebel, Huffington Post, CNNMoney, MSNBC and more.
---